Product Description
MCE Filter Cartridge
The
MCE pleated filter cartridge
are characterized by high performance hydrophilic mixed cellulose esters membrane(
MCE membrane filter
), offering high flow rates, low protein absorption and superior microbiological safety.
Features and benefits
Low protein binding
High flow rates
Superior throughputs and cost-effective
High retention efficiency for more critical degrees of prefiltration
Quality
Cartridge filter produced in a controlled environment
Manufactured according to ISO 9001 certified quality management system
Application
Security filtration before reverse osmosis
Sewage treatment
Filtration for high pure water
Prefiltration or terminal filtration for other chemicals
Materials of Construction

Membrane

Hydrophilic MCE

Support

PP

Core, Cage and Drainage

PP

End Caps

PP (222/226 with encapsulated stainless steel reinforcing ring)

O-rings/Gasket

Silicone/EPDM/Viton

Sealing Technology

Thermal Bonding, No Adhesives

Dimensions

Diameter

Φ68






Filtration Area, FT 2

≥ 6.4 per 10-inch element

Pore Size, μm

0.1, 0.22, 0.45, 0.65, 1.0, 3.0, 5.0

Maximum Differential Pressure

Forward: 4.2 bar @ 23 degrees Celsius

; 1.5 bar @ 85 degrees Celsius

Flow Rate & Pressure Drop, per 10-inch cartridge

0.22 μm

≥ 17 L/min at 210 mbar

0.45 μm

≥ 30 L/min at 210 mbar

Bacterial Retention (for 0.45 μm only)

> 10 7 CFU/cm 2 Lactobacillus brevis and Saccharomyces cerevisae

Removal Efficiency (%)

> 99.97

Non-Fiber Releasing

Meets the criteria for a "non-fiber releasing" filter as defined in 21 CFR 210.3 (b) (6).

Sanitization

May be hot water sanitized for 30 cycles using purified water at 85 degrees Celsius For 30 min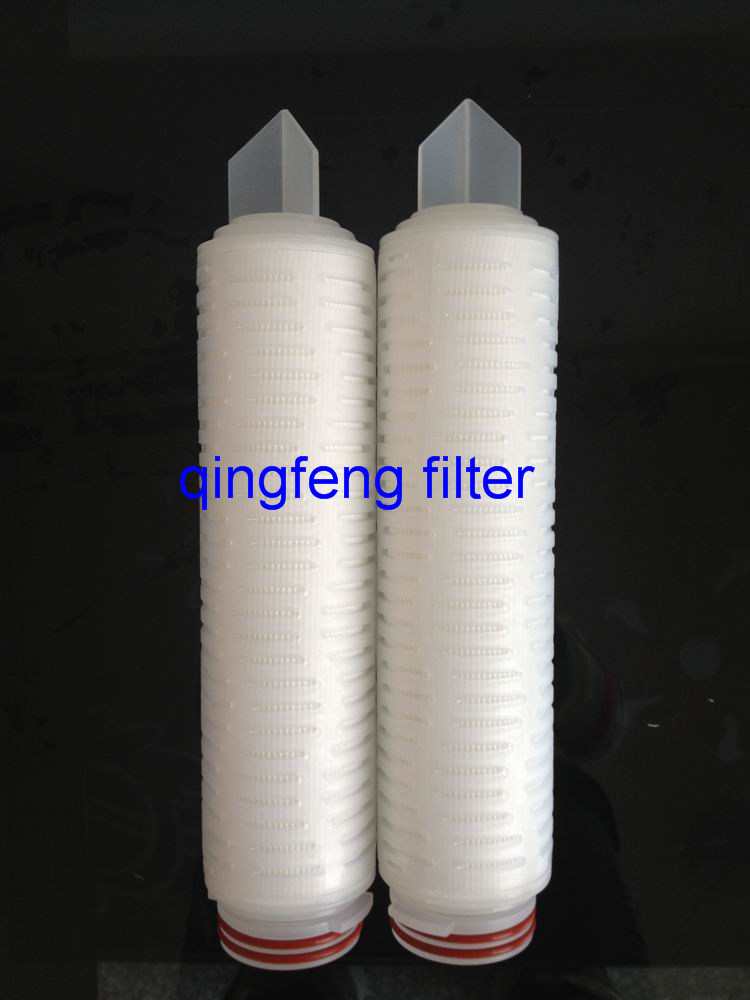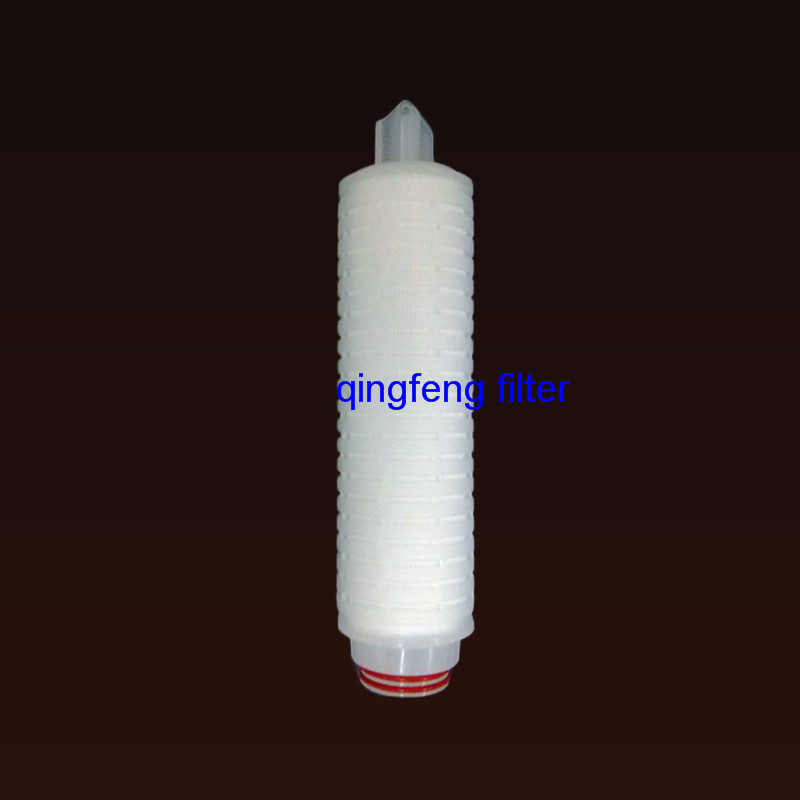 Certificates


Company Profile:

QingFeng Filter Equipment Co., Ltd ,located in new industrial park, QingYuan area, Ji'an Jiangxi Province, is a manufacturer in industrial filtration and separation region , producing and marketing microfiltration products for pharmaceutical, food and beverage, chemical and electronic industries and other related liquid and gas filtration industries, such as filter membrane, filter cartridges, filter housing.
Our factory has a full set of filter technology and filter production equipment (include quality monitoring equipment) which is imported from Japan. At the meantime, Our factory adhering to the technology advantage of CN-CA reinforced membrane( the important new product of 85 national torch plan) And Nylon reinforced membrane(the first Nylon creator).And our factory also the domestic leading technical level in producing reinforced PVDF membrane. The products and services we offer will provide world class quality.