Product Description
Glass fiber membranes adopt 100% borosilicate glass fiber, including two types, with binder shows chemical inertness and without binder. Add the adhesive is to enhance the mechanical strength of the glass fiber, mainly used for filtering coarse particles such as macromolecular substance and air dust. In order to avoid reacting chemically with the filtered medium, use the glass fiber without binder to filter organic substances and use the glass fiber with binder to filter inorganic substances. The depth membrane with fast speed, large load and retain particles is very small, can get the scope of the submicron particles, etc. The glass fiber membrane can stand 500 ºC , can be used to analyze the burn proportion and high temperature gas filtration.
Glass fiber membrane has capillary fiber structure, can absorb more water than the equivalent of cellulose filter membrane, has the characteristics of the moisture absorption and biological inert, except hydrofluoric acid and high concentration of acid and alkali; The glass fiber membrane also has good chemical corrosion resistance for most of the solvents and reagents. It can be suitable for sample analysis and liquid flash count method. The glass fiber membrane also can be made completely transparent for subsequent microscopic examination.
Main Characteristics:
1. Remain the fine particles, fast flow rate, and high load
2. Wet strength, higher load
3. The filtering speed is faster than general cellulose under the same condition of the particle retention. The membrane is thicker with strong load
Applications:
1. Applied for high efficiency filter, including waste water detection, water filtration, algae,bacteria cultivation and food analysis, protein filtration and weak determination of free beta launcher, recommended for weight determination of particulate matter in the air pollution monitoring, stack sampling and adsorption, etc.
2. Applied to keep tiny particles with fast flow rate. Especially suitable for the liquid clarification or the sample processing of fine particles in particle high quantitative suspension. Pre-filtration of the fine particulate matter, to make the LSC and protein binding.
3. Used in the standard filter paper to collect the suspended matter of drinking water, natural water and industrial waste water. Quickly and effectively to clarify aqueous solution containing small to medium small grain. Widely used for collecting liquid flash count and determined the combination with higher load.
4. Common membrane filtration materials, can be used with GF/PP to provide a very useful classification for the membrane.
5. Used for DNA binding, adsorption and purification of protein binding, the filter effect of filtering tiny protein precipitation is obvious, GF/F AND GF/D can be used as a pre-filter membrane to clarify the biochemical solution, fluid and nucleic acids.
6. Used in the automatic air filtration devices in roll membranes.
Technical parameter:
Code

Basic Weight




(g/m2)

Beta 200 Efficiency




(<200)

Pressure Drop




(pa)

Dust Holding Capacity




(g/m2)

Thickness




(mm)

QFU1

130±10

1

400

100

0.50±0.02

QFH3

130±10

3

150

100

0.50±0.02

QFH5

130±10

5

85

110

0.50±0.02

QF10

130±10

10

50

130

0.50±0.02

QF15

130±10

15

40

130

0.50±0.02

QF20

130±10

20

30

130

0.50±0.02

QF25

130±10

25

20

150

0.50±0.02

QF30

130±10

30

15

150

0.50±0.02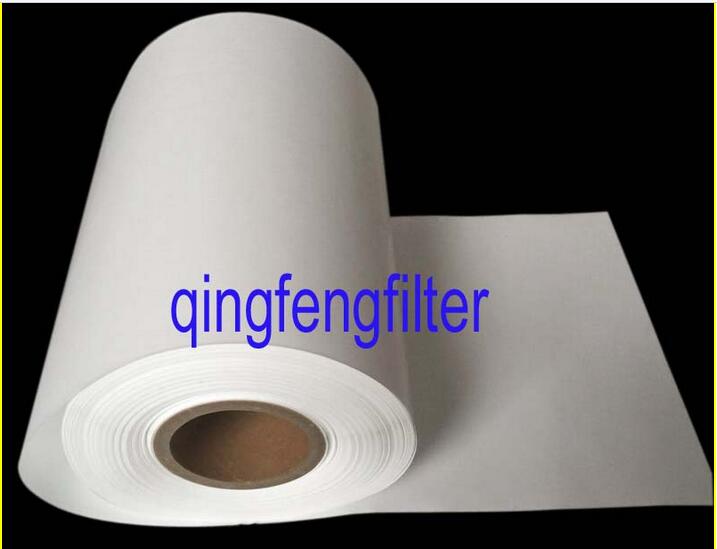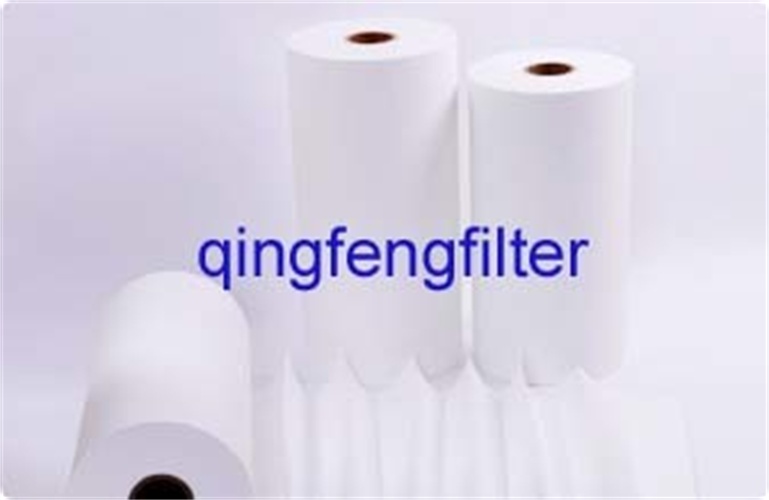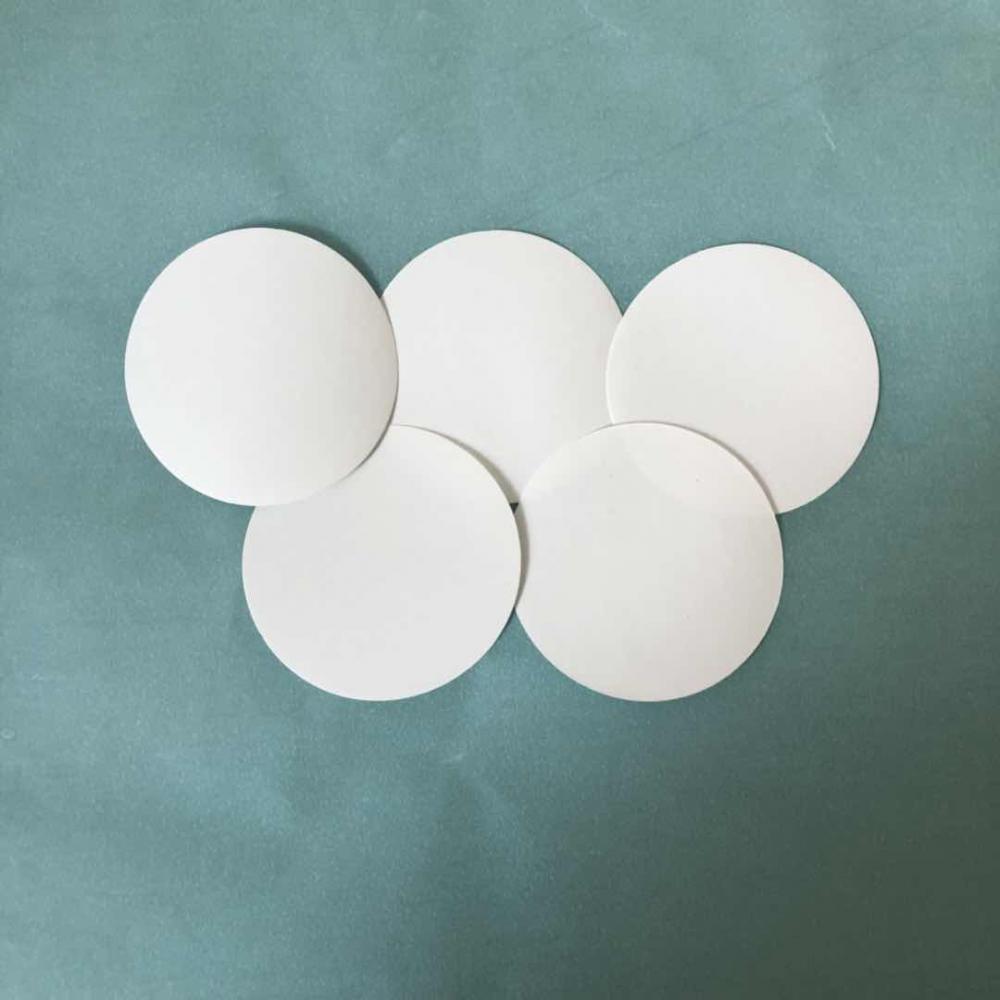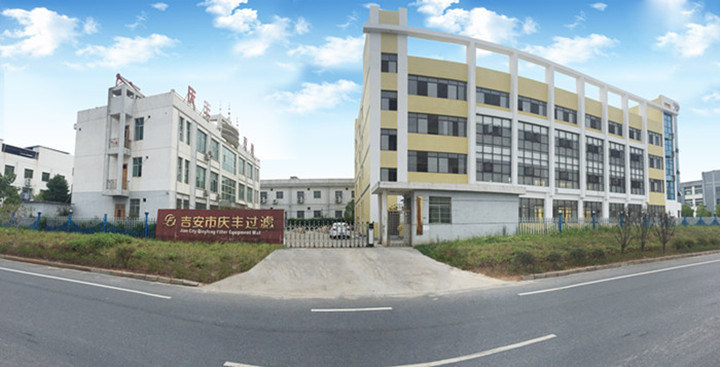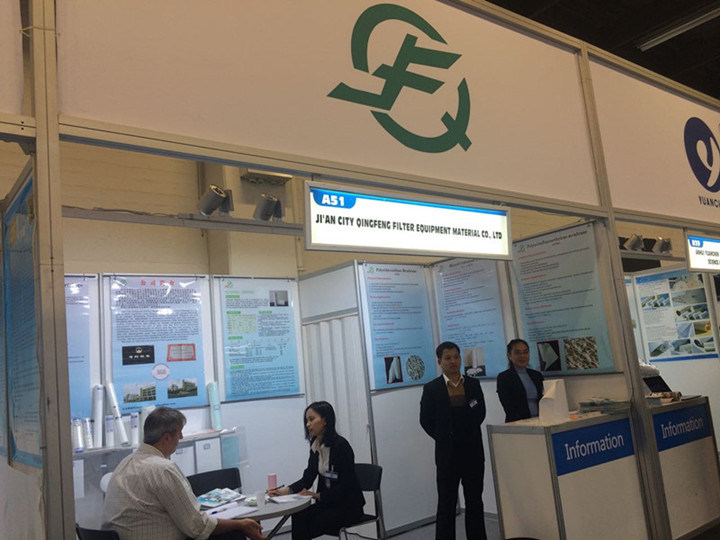 Company Profile:
QingFeng Filter Equipment Co., Ltd ,located in new industrial park, QingYuan area, Ji'an Jiangxi Province, is a manufacturer in industrial filtration and separation region , producing and marketing microfiltration products for pharmaceutical, food and beverage, chemical and electronic industries and other related liquid and gas filtration industries, such as filter membrane, filter cartridges, filter housing.
Our factory has a full set of filter technology and filter production equipment (include quality monitoring equipment) which is imported from Japan. At the meantime, Our factory adhering to the technology advantage of CN-CA reinforced membrane( the important new product of 85 national torch plan) And Nylon reinforced membrane(the first Nylon creator).And our factory also the domestic leading technical level in producing reinforced PVDF membrane. The products and services we offer will provide world class quality.