Product Description
Integrity
Tester
Mechine and Equipment
Integrity Tester is designed for testing integrity of micro-pore membrane filters and filter systems
The Characteristics:
1.With standard automatic infiltration process of filter material: infiltrates the filter material through a standardized process to ensure the filter material is completely wetting. And start the subsequent test work at the same time, will not affect the downstream of the aseptic condition, meet the requirements of the in-line testing.
2.Advanced data processing technology: Adopting the advanced artificial intelligence technology, real-time collection of the changing apparent diffusion flow, to analysis and identify the diffusion flow and viscous flow, can accurately identify filter bubble point, Have better correlation performance of bubble point test and real bacteria intercepting correlation.
3.With large data storage function, can save 500 groups of test results and the test curve.
4.V4.0 Type automatic filter integrity tester is the only one filter testing instrument which can get the actual diffusion flow by measuring the upstream volume. Can test the hydrophobic filter by the online water immersion method to solve the residue concern problem of organic solution infiltration
5.Adopt the advanced algorithm and filtering method, can be completed with foreign detector in stability and reliability, can solve the common fault of the domestic instrument.
6.Air intake unit of the instrument adopts fully automatic digital control, greatly increase the stability of the testing process, completely devoid of the original method of the domestic detector needs professionals use adjustable inlet knob to control inlet flow speed.
7.Can realize the integrity test of the large capacity. The detector specially design for large capacity filters to ensure the measurement accuracy not be reduced when filter multi-filter cartridges and the speed will not be changed.
8.The core parts adopt imported equipment, analysis the safety particularly, on the premise of guarantee the basic electrical safety and mechanical safety, safety processing for each link.
Power requirements

100-240V AC, 50/60Hz;110W

Maximum operating pressure

9999 mbar

Minimum inlet pressure

3000 mbar

Size

240(W)mm x 380(Thickness)mm x 280(H1)mm x 220(H2)mm

Test range

Maximum test pressure:500-6900mbar

Test method

Bubble point test manual,The basic bubble point test,Enhanced diffusion test,Holding pressure test,Diffusion flow test,Water immersion test;

Test accuracy

Net volume test:± 4%;Bubble point test:± 50mbar ;Diffusion flow test:± 4% ;

Operating conditions

temperature:+5ºC ~ +35ºC;relative humidity:10-80%

Test time

Net volume test:5 min±2min; Diffusion flow test:10 min±2min;

Simple bubble point test:15 min±2min;Enhanced diffusion test:20 min±2min ;

Water immersion test :Design test time + 5min ±2min ;

History function

500 sets of test results (including test curves), according to user's request that can be increased to 1000 sets of test results

Display

SIZE:5.7" TFT;monochrome

Language

English$Chinese

Guarantee

ONE year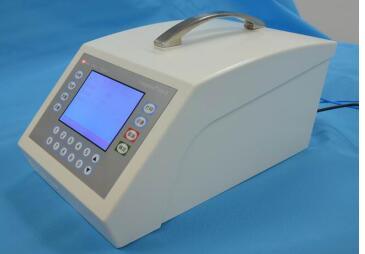 Company Profile:
QingFeng Filter Equipment Co., Ltd ,located in new industrial park, QingYuan area, Ji'an Jiangxi Province, is a manufacturer in inustrial filtration and separation region , producing and marketing microfiltration products for pharmaceutical, food and beverage, chemical and electronic industries and other related liquid and gas filtration industries, such as filter membrane, filter cartridges, filter housing.
Our factory has a full set of filter technology and filter production equipment (include quality monitoring equipment) which is imported from Japan. At the meantime, Our factory adhering to the technology advantage of CN-CA reinforced membrane( the important new product of 85 national torch plan) And Nylon reinforced membrane(the first Nylon creator).And our factory also the domestic leading technical level in producing reinforced PVDF membrane. The products and services we offer will provide world class quality.